International Women's Day celebrates the incredible achievements of women; a time to reflect on our progress and call on change.
For 32 years, Intrepid has operated with a focus on giving back to the people and places it visits. This includes supporting women in all areas of our business—from tour leaders to office staff, executives and Board members. Women have helped us increase our trip experiences for our travellers and led the way for incredible, innovative work in the tourism industry.
But, in 2017, we noticed that while many of our office staff were women, we had a much lower number of women leading our tours. What our local teams found was that women faced many difficulties becoming tour leaders in places like Cambodia, India and Morocco due to public perception, family concerns and, in some countries, the inability to obtain required licensing because of government restrictions.
So, the managers in our local teams went into schools, local communities, and lobbied governments to change these perceptions and promote the role of women within tourism. In doing so, we set a target to double our female leaders by 2020, and we were thrilled to achieve that target six months early in 2019. To date, our business's Board of Directors is 40 percent female, we have a 50/50 gender split in our Global Leadership Team.
Now, as we reflect on 2020 and ramp up into 2021 — despite the deep difficulties the tourism industry has faced during the on-going, global pandemic—we're proud to celebrate the significant, ground-breaking initiatives that three women in our business are actioning for a more equitable tourism industry in 2021.
We'll let their stories speak to their action, we hope they inspire you like they inspire us. So, without delay, let's meet the three women who are finding new ways to breakdown barriers and using their roles in new and innovative ways that make travel count for a healthier planet and a collective, united humanity.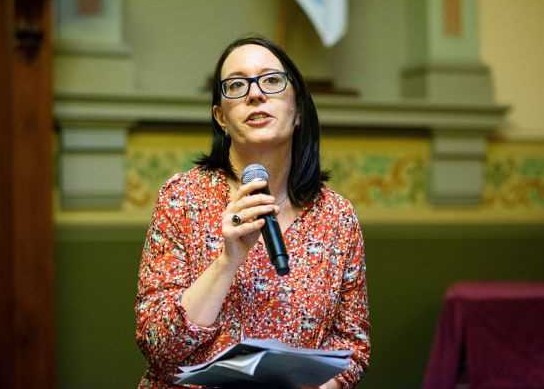 Dr. Etti believes there has never been a more imperative time to support, educate and empower women to fight the catastrophic unfolding of climate change. She believes investing in women and girls creates a ripple effect that yields multiple benefits for women, their families, communities, and countries. Women are often responsible for gathering and producing food, collecting water and sourcing fuel for heating and cooking. With climate change—warming water temperatures, large-scale, widespread fires, and drought—these tasks are becoming more difficult. Women are not only the best solution to prevent further degradation and adapt to climate change; they have a vested interested in doing so, for their communities and families.
As one of travel's only female climate scientists, Dr. Susanne Etti led Intrepid Travel to declare a Climate Emergency in January 2020. One of the imperative steps within the seven-point climate commitment plan is empowering women. Addressing the critical intersection between empowering women and climate change will be an increasing focus in 2021, making gender equality a core pillar in the business's industry-wide fight for a healthier planet. In April 2020, she published an open-sourced guide to decarbonizing your travel business; she has since conducted over 50 free consultations, more than 180 businesses have downloaded the guide. She will continue to meet with leaders across all sectors to champion carbon reduction plans that include focusing on women empowerment.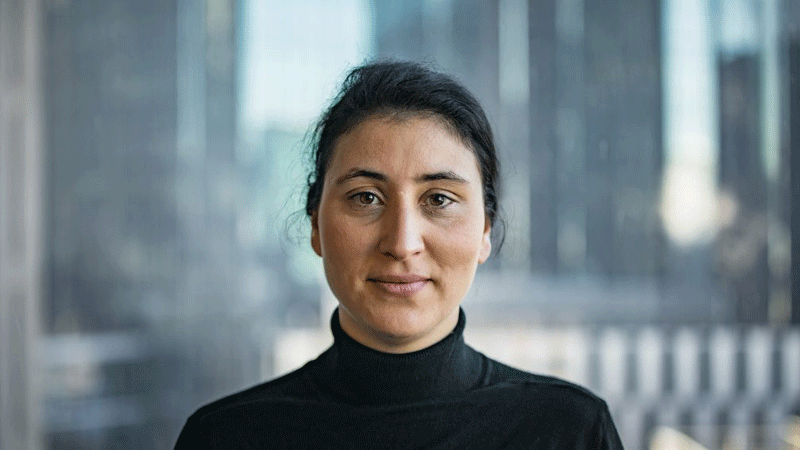 Hailing from Morocco, Zina Bencheikh spent nearly five years successfully lobbying the local Moroccan government to include women in the government-regulated tour guide licensing program. From there, she was the driver behind Intrepid Travel's Women's Expeditions—one of its most-successful range of tours in its history—that launched in 2018. Now as the Managing Director of EMEA, residing in London, her continual focus on empowering and supporting women through local tours has shown the tourism industry that product must be purposeful.
Launching on International Women's Day, Zina is leading Intrepid Travel in collaborating with social enterprise, Women in Travel, on three day tours in London, created to empower immigrant women from difficult backgrounds to embark on a career as a tour guide. The women, who are from Ethiopia, Morocco and Albania, will share stories about the customs and traditions of their home country and their ever-evolving influence on local neighborhoods. Earlier this year, in partnership with women-run tech start-up Local Purse, Zina led Intrepid Travel's charge on creating interactive shopping tours that take travelers through Marrakech's medinas, connecting travellers with local artisans, tour guides and businesses to economically support Moroccan locals impacted by COVID's disruption to tourism. Originally launched as two pilots in December 2020, the tours quickly sold-out and are now part of an on-going range.
Intrepid Travel's Chief People and Purpose Officer Natalie Kidd, who's championing workforce diversity and training across the globe
As Intrepid Travel's People and Purpose Officer, Natalie Kidd has led Intrepid Travel's gender diversity goals across 20 global offices. In her prior role as Chief Operating Officer, she grew Intrepid Travel's global network of Destination Management companies (DMCs) to a network of 23 and championed the development of local operations teams and tour leaders.
She leads Intrepid Travel's diversity and inclusion efforts that includes mandatory anti-racism training released in 2020, which aims to equip all staff and leaders to better understand the positive contribution of diversity, be increasingly aware and know how to act on institutional racism and build a culture that celebrates diversity. Going forward, she'll lead the business to work with its 200 largest suppliers to create opportunities and improve workplace practices for women.